Welcome to Health-AIM
By OneDay Health
Please login or register to access Health AIM.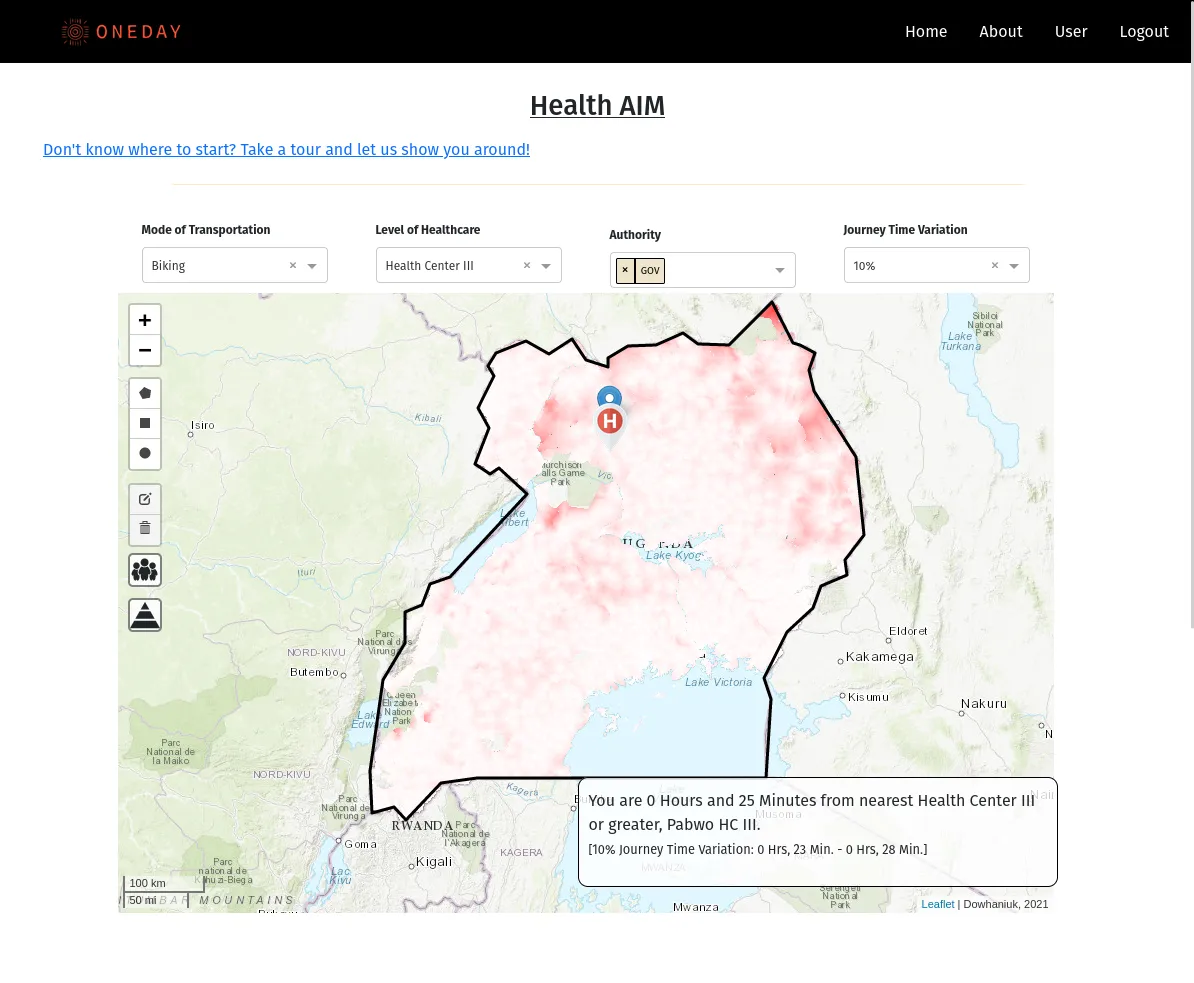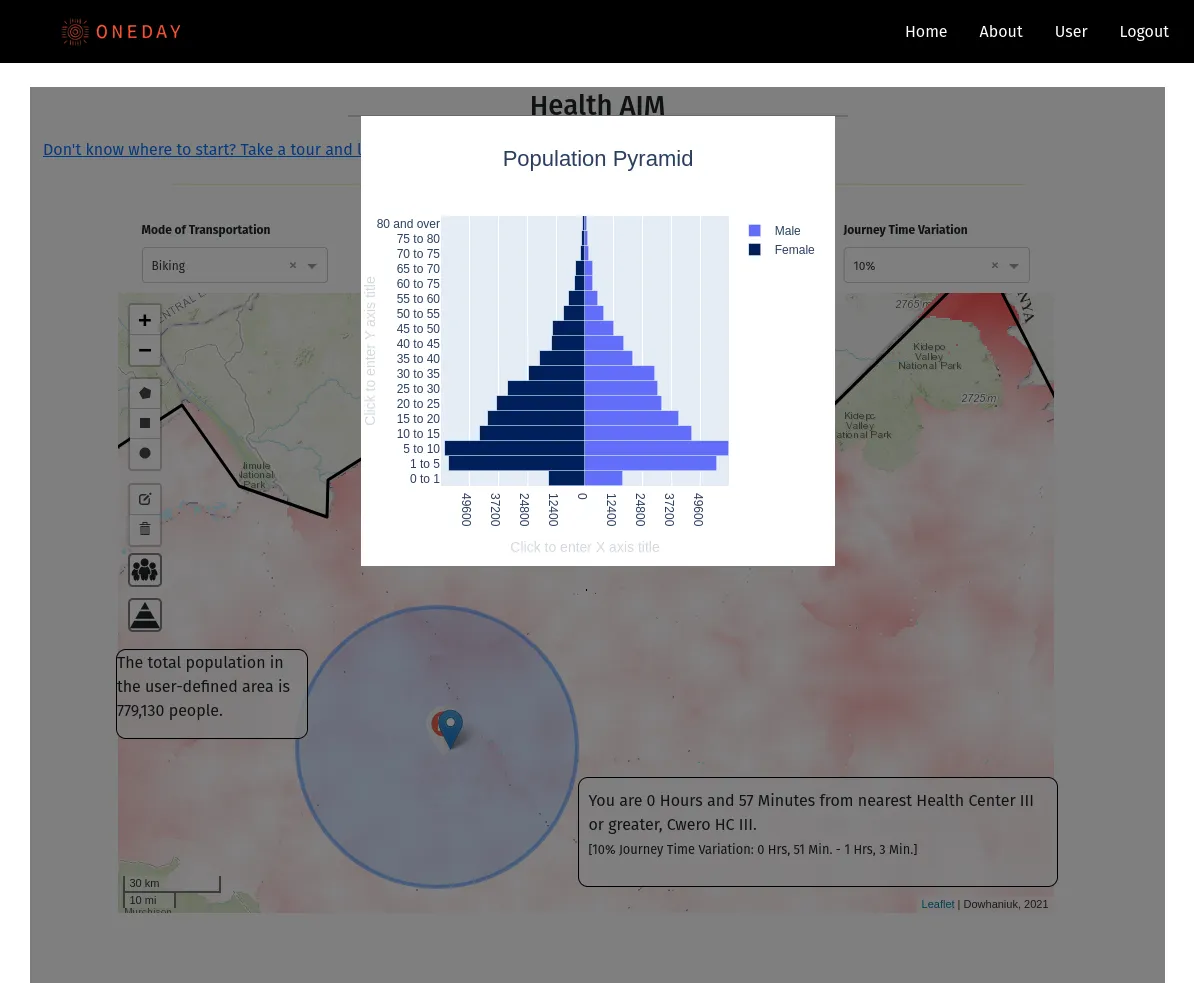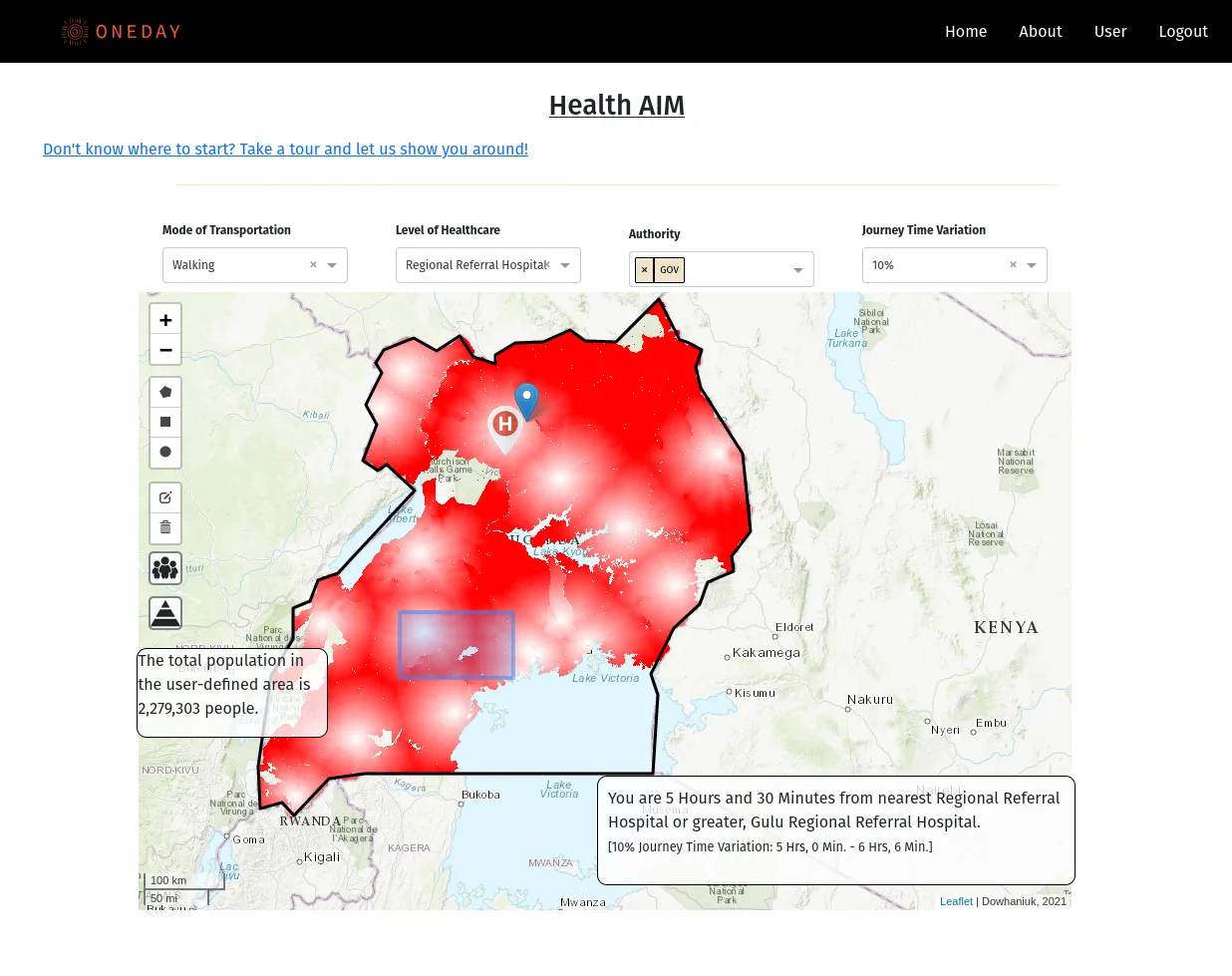 ---
Welcome to OneDay Health's Uganda Health Access Mapper, an interactive tool designed to provide you with essential insights into geographic healthcare accessibility in Uganda. Designed to help visualize geographic disparities in healthcare access, our application harnesses the power of location data and transportation methods to show you the time it would take to reach the nearest health facility from any point within the country. Simply click on any location on the map, and discover a wealth of data at your fingertips.
You can select your mode of transportation - whether you're walking, biking, or using a motor-vehicle. Also, you can choose between various types of health facilities, from Health centers II, III, IV, to General Hospitals, Regional Referral Hospitals, National Referral Hospitals, Authorities of Government, Private Not For Profit, and Private For Profit institutions. We also provide the flexibility to define an error range of 10%, 20%, or 30% to accommodate for variables and uncertainties in real-world travel conditions. The map will instantly display the nearest health facility and provide a raster image illustrating the time in minutes it would take to reach it under each scenario.